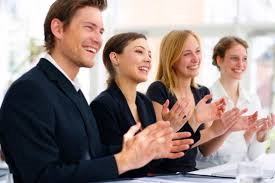 So you've decided to look into setting up an employee benefits plan (group benefits plan) for your business. This is a good thing! It shows your business is succeeding and you're willing to invest in it and your employees. Then again, it might just mean you're a business owner who's tired of paying to see the dentist with your after-tax dollars. Or maybe you're getting guilt trips from your staff . . .
Whatever the reason, there are a few things to keep in mind when looking at employee benefits, not least of which is whether you should work with a broker. So here's a rundown of things to consider.
Already have employee benefits? Keep reading – you might find there's a reason or two to make the switch with ADI.
Employee benefit plan costs – can a broker save you money?
Obviously, this is the big one. You want the most value for your money, so maybe you think working directly with an insurance provider will cut your expenses. You're wrong. Benefit providers actually offer better rates to brokers because they trust that the broker knows their client's needs and won't over-insure them. At ADI, because we're not tied to any one insurance company (unlike some brokers), we can get quotes from up to a dozen providers to ensure you get the best rate.
Want to pay some commissions?
We work on a fixed fee or fully disclosed commission so there are never any "surprises." By offering a reasonable fee-for-service, there's no conflict of interest in finding you the best coverage at the lowest possible rate. And if rates happen to go up over the years, we don't benefit like commissioned brokers do. That being said, if you prefer a commission model, we'll make sure it's fair and you know exactly what it is.
Employee benefit package needs – are you paying for wigs and glasses?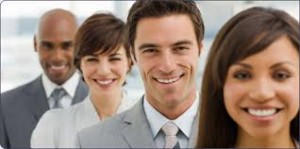 The problem with cookie-cutter benefit programs is that they don't address individual needs. While a thick booklet detailing the various deductibles on orthopaedic shoes and laser eye surgery may seem impressive, it really isn't a good reflection of value for money. A good agent will let you know where to spend your money. And if those two guys in the sales department need glasses, we'll make it so that your other employees don't end up paying for their myopia.
Customer service – we are not a machine!
In this day of automated and online service, it can be hard to connect with a real person. At ADI we answer calls and deal with any queries promptly and effectively. In fact, once a month we actually contact you proactively! By being in regular contact, we can all rest assured that everything is as it should be. In the case of a claim, we encourage you to contact us before trying to get through to the insurance provider; we'll deal with them so you don't have to.
Realistically, when it comes down to providing coverage, most major providers have comparable levels of benefits available. Where you see the difference is in service. Does one company allow you to submit claims as simply as snapping and sending a photo from your phone? Will this provider be as quick with the refund as another? A broker can answer these questions for you. And the more providers that broker works with, the more options available to you the client.
At ADI we can help you navigate the confusion, personalize a group benefits plan to suit your company's needs and find the best options for what you can afford without any upselling. But don't just take it from me – check out what other people are saying about ADI Benefits!